The 3 Biggest Problems Madison CEOs Have With Most IT Firms
If you are a highly successful, results-oriented CEO who wants to focus your time, energy and money on growing your company, but find yourself constantly distracted and slowed down by chronic computer problems and incompetent IT support, then you probably don't need us to tell you how frustrating that is.
Our research shows that the most successful Madison CEOs have 3 big problems when dealing with most IT support companies. See if you agree...
Problem #1: You Have Constant Technical Problems.
Maybe you've experienced this yourself: you hire a so-called IT expert to support your computer network, but every time they "solve" a problem, two more crop up. Or the problem they were supposed to have solved keeps coming back again and again. Then, to add insult to injury, they don't check their work, they keep charging you to come back and repair the same issues or they waste your time trying to explain why the problem is happening instead of just taking care of it.
Problem #2: They Don't Understand How Critically Important Your Time Is.
If you're like most busy executives we work with, you're the most important player on the team, with multiple time-sensitive projects and critical deadlines that can NOT be missed, yet most computer guys don't seem to understand this. When you call their office, you get voice mail. When they finally get around to calling you back, they waste your time with a million dumb questions and walking you through a number of mind-numbing tasks (like rebooting), wasting even MORE of your time while they try to get a clue. If they can't fix your computer that way, then you have to wait around for them to show up, take it back to their office, fix it and bring it back – a process that could take days. Meanwhile, your blood pressure is going through the roof because you need to get back to work.
You shouldn't have to tolerate this type of poor service. Our stance is that you shouldn't be having those kinds of issues in the first place. Second, when you DO have a problem, it should be addressed IMMEDIATELY – not hours or days later.
Problem #3: Poor Communication And Service.
From arrogant technicians who talk over your head to zero communication on the status of your requests and projects, another BIG problem many business owners have with their IT person is poor communication skills. On top of that, NONE of them seem to understand basic business concepts and want to have a conversation about the technical details rather than just getting it done.
Imagine being able to just tell your consultant what you're trying to achieve in your business and they make it happen – and provide REAL value by advising you on how to make those outcomes happen faster, cheaper, and with less effort.
Free Emergency Support For Your Next Computer Crisis
As a prospective client, we'd like to give you 2 free hours of emergency IT support from one of our most talented technicians, absolutely free. Even if you aren't ready to make a change from who you are using now, we can help you out in a bind when you can't get your current IT person to respond fast enough.
There is no cost or obligation of any kind when you request your free support and you won't be harassed by a high- pressure salesperson. This offer is simply our way of introducing our services to you. You have nothing to lose except the frustration of dealing with slow, incompetent IT support.
To Reserve Your

FREE

Support
Fill Out The Form On This Page
or Call Us at

608-441-9888
---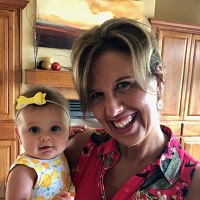 Computer Magic has taken the worry out of our internal IT system. Frankly, Computer Magic does everything better than other IT firms. From the beginning, Computer Magic listened and asked all the appropriate questions which led to the install of the proper system to meet our needs. The monthly retainer makes everything worry-free and so easy to manage. With this service, I LOVE that you are immediately available when I need to service all of our machines and provide software updates as needed.
For those on the fence about finding the right service provider, Computer Magic solves the issues that you don't even realize you are dealing with at your company. Our business relies heavily on technology and we have so much of our operations vested in that technology. We don't want to take chances on losing crucial pieces of valuable information. With Computer Magic, we have every confidence that we can focus on our day to day operations knowing that our IT issues are just a phone call or email away.
Paula Lundberg
Co-Founder
Choose Hope, Inc. | Sun Prairie, WI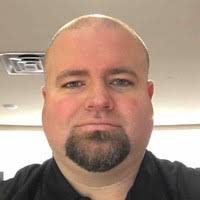 We called Computer Magic as our previous IT provider was unresponsive and our company was in an emergency situation with our network completely down. We had no phones, no internet, no operating software for the entire staff. Within 30 minutes Computer Magic was assisting us and got us back up and running quickly. Tom and his team suggested they should come back after hours to make repairs, so that it would not affect the teams production. Tom and team earned my respect and our business in that moment.
But then they took it one step further. They spent time learning about our complaints and shortcomings and then made recommendations to stabilize our network and improve the system with equipment upgrades. They created a phased plan for our immediate needs, our annual needs and our future needs. This really helped our company budget out these expenses and the changes they made brought order to the former chaos in our server room.
They are now our single source to depend on for our IT and network support. The communication from Tom and the team is top shelf and their response time has huge value to me and my team.
Andy Kilcoyne
Director of Operations
Kelly Moss | Madison, WI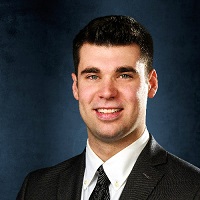 On a day-to-day basis we can contact Computer Magic as if they are another department within our own business. Computer Magic cares and knows each of their clients. They know us, they get us and I would recommend them in a heartbeat. With quick service, knowledgeable, professional staff you always know that they are passionate about finding the best IT solution. If they don't know the solution off-hand, they do their research and come back with that solution, just like having an internal IT department.
Josh Larson
Operations Manager
Viking Cue | Middleton, WI
Fill Out This Form
To Reserve Your
2 Hours
Of
FREE Support
Important! We hate spam as much (or more!) than you and promise to NEVER rent, share, or abuse your e-mail address and contact information in any way.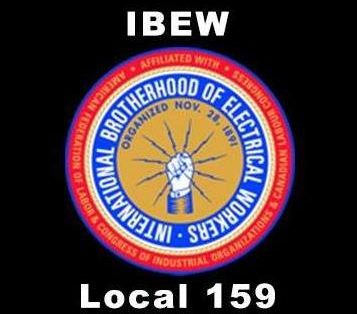 We trust Computer Magic and their recommendations 100%
Tom impressed me with his honesty, integrity, and knowledge. He was an extremely resourceful individual who helped us make an easy decision to make a move to Computer Magic. I enjoyed the personal touch they add to their clients' experience along with their knowledge and dependable staff!
Sue Blue
Business Manager/Financial Secretary
IBEW