Businesses need cloud-powered productivity software
In today's global, virtualized marketplace, businesses need a wide array of software applications that provide advanced capabilities to be more productive, efficient, and deliver better customer service. But all those programs require lots of management to function optimally, and not all businesses have resources to spare.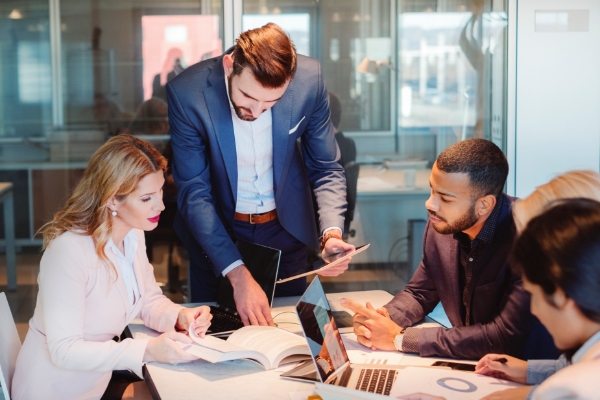 Computer Magic can deploy and manage Office 365 to give your business an edge
More than 50% of organizations have deployed Office 365. Globally. There are reasons why it's the most popular cloud service:
Increased Scalability – mix and match the apps you need and easily add or remove users as you grow, without having to change to new systems or tools
Increased Convenience – we'll set up, optimize, and fully manage your Office 365 service so you can enjoy all the benefits without lifting a finger
Increased Mobility & Productivity – access, collaborate, and edit emails, files, and all programs from any location on any device, with any operating system
Decreased Costs – our flexible subscription model eliminates large upfront software costs and paying for services or features you don't need
Computer Magic makes everything easy by integrating Windows OS licenses, Office 365 apps, mobile device management, and several other applications in an all-in-one bundle
The features of our Office 365 service include:
Office 365
Gain access to cloud versions of all the apps you know and love, including Excel, PowerPoint, and Word.
Seamless Integration
Microsoft 365 apps can easily integrate with hundreds of third-party programs.
Windows 10
Your Microsoft 365 subscription includes Windows 10 deployment, fully guided by the system's wizard.
Business Essentials
Leverage cutting-edge tools for mobile management, cloud storage, communication, security, CRM, and more.
Highly Secure Access
Our information protection program allows you to limit document access to authorized users.
Centralize Client Feedback
Microsoft Forms enable you to gather insights about your customers using polls, surveys, and questionnaires.