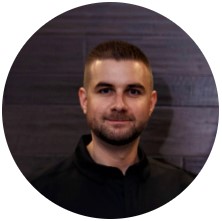 Meet Tom
President
Tom is a nature enthusiast who enjoys spending his free time exploring the outdoors and immersing himself in the beauty of the natural world. In addition to his love of nature, Tom is also passionate about martial arts and has recently started practicing jiujitsu.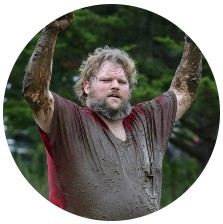 Meet Adam
Managed Services Director
Adam started with Computer Magic in 2018. He graduated from UW-Whitewater 2009 Bachelors of Music – Choral Education. He's Completed several online courses in windows server and sysadmin as well.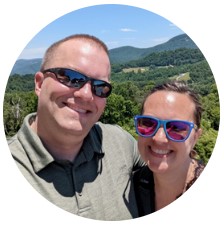 Meet Brandon
Vice President
Brandon has a Bachelors in Technology management from Herzing College. He has been with CMI since 2005. Some hobbies that Brandon loves are Board Games, Computer Gaming, Woodworking, Singing, Hiking and spending time with his wife, two daughters, and dog.
Meet Eric
Systems Engineer
Eric Redman is our Systems Engineer who is one of our newest members but don't let that mislead you. Not only is he a local from Cottage Grove, but he has experience with computer hardware, website development, and fixing any issues that you throw his way. His devotion to our clients had led him to become your go-to guy for IT support! When he takes a moment to himself, he enjoys videogames and watching action and adventure movies with one of his favorites being "band of Brothers."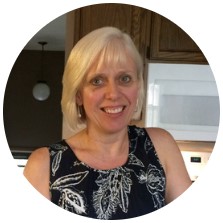 Meet Donna
Office Administrator
I've been with Computer Magic since 2001. My husband and I raised five children and I helped with the family business. I love doing activities with our now-grown children and grandchildren, and walking the dogs.
Meet Tyler
Systems Engineer
Tyler Towne is our Systems Engineer who's passionate about turning our clients' day around. When they call into our office, typically, it regards an issue with an IT-related problem such as software updates, faulty hardware, or restoring accidentally erased files. For Tyler, helping others is the most rewarding part of his role. When Tyler isn't driving the escalation of customer issues, you can find him spending time with his wife and son, planting in the garden, hunting, or playing his favorite video game "Counter-Strike: Global Offensive."
Meet Kendra
Administrative Assistant
Kendra Olson is our Administrative Assistant who is excited to be a part of Computer Magic's growth and development. She supports our administrative procedures and assists with sending out our marketing materials. She has two cats named "Mookoo" and "Squash" who are very dear to her heart, and when she's not keeping busy with her administrative tasks, you can find her mountain biking the trails, hiking, enjoying the blaze of a campfire or playing one of her favorite video games, "The Witcher 3: Wild Hunt".